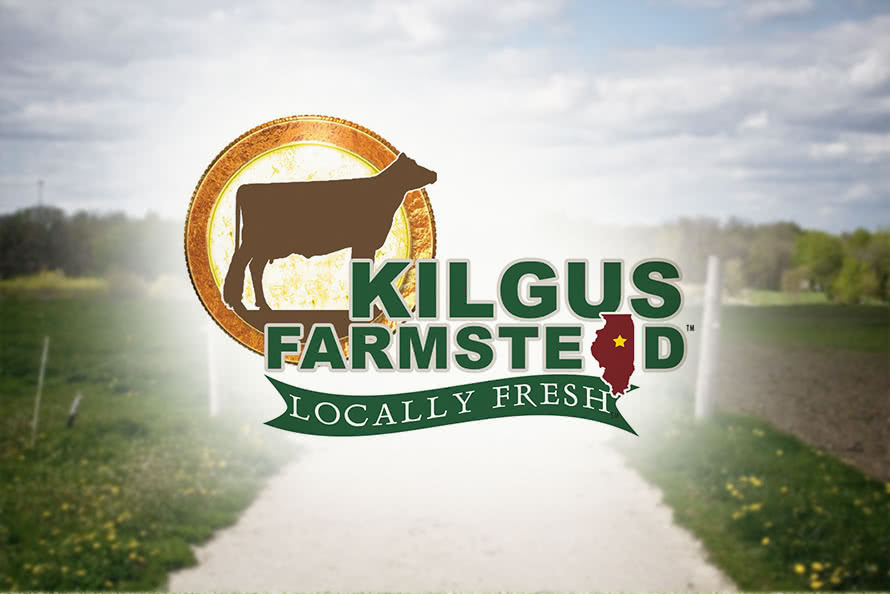 Kilgus Farmstead
July 7, 2016
This Spring, we traveled to Fairbury, Illinois…
…and visited with a fourth generation dairy family, farming the same land for more than 60 years! The Kilgus Farmstead is the only on-farm single source milk bottling plant in Central Illinois.
We saw their Jersey cow herd, about 160 in total, out grazing in the luscious, green pastures. All their milk is non-homogenized and delivered to stores within two days, so you know the Kilgus milk is fresh!
Why does Kilgus bottle their own milk?
The Kilgus family wanted to offer a single source product for milk buyers. Since June 2009 they have been bottling three times a week!"We also wanted to bring more family members into the business, and bottling our own milk is a way to bring us all together even more," said Mr. Kilgus.
What makes their milk taste different than other supermarket milk?
Kilgus milk stands out because it comes from pasture-fed Jersey cows and it is non-homogenized. Because of the non-homogenized cream line on the top of the container, it must be shaken before serving. And you might notice the taste of change from season to season: "Milk from pastured cows reveals the seasonality of the grasses they are grazed on because you'll notice subtle flavor variations throughout the year," Mr. Kilgus said. Rich and delicious!
Want to see Kilgus farmstead for yourself?
We've been there and seen it all: the family, the cows, the pasture, the milking parlor, the bottling plant, the goats (they have over 500 of them!) and even tasted their homemade ice cream. And you can too! Just call or email to make an appointment and tour the farmstead for just $4 per person, with an ice cream cone included!
On the farm, we raise crops, we raise animals and
we raise farmers!