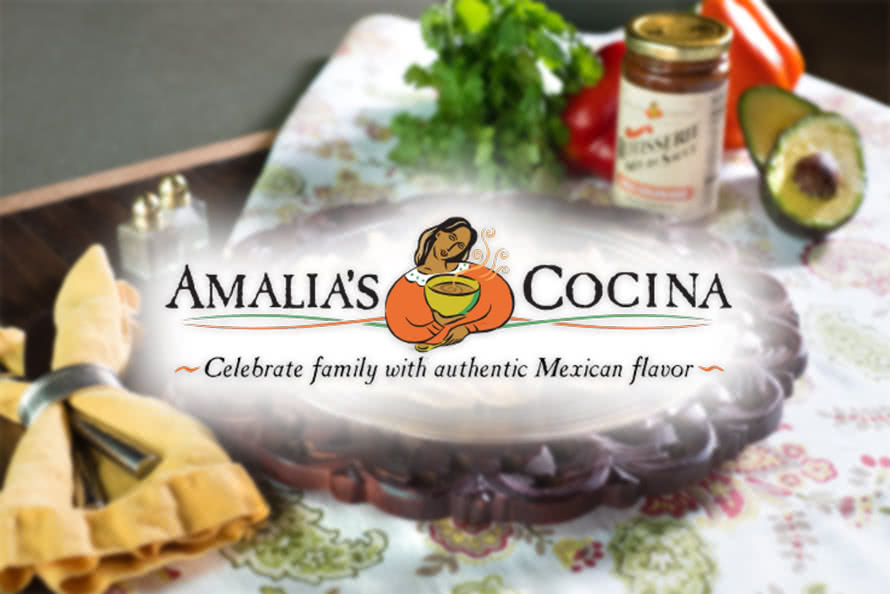 Amalia's Cocina
September 12, 2016
We first met Amalia and her amazing family almost two years ago.
We were blown away by their sauces and loved to see a family working together, honoring their heritage, and following a dream. Their sauces are as genuine as they are. We are sure you will love them too!
The owners represent three generations of Amalia Portillo's family; Amalia herself, her daughters, Ida Norwood, Brenda Noel and Stephanie Jourdan and her granddaughter, Jamie Norwood. For over 50 years, Amalia's family has enjoyed her savory dishes and learned the secrets to her exceptional cooking.
Amalia's passion for cooking came naturally and she made certain she passed that passion on to her daughters and grandchildren. Born November 15, 1938, in Junction Texas, Amalia lived right next door to her grandparents until she was 5 years old; later moving in with them once the family relocated to California. She remembers picking fresh vegetables and spices from her grandmother's garden. "My grandma used to grow oregano, cilantro, tomatoes, chilies and onions…we would go in and make fresh salsa. I have fond memories of cooking in my grandmother's and mother's kitchens, I learned everything I know about cooking in their kitchens."
Early on her own simple kitchen was transformed into a culinary haven where anyone and everyone were invited in for a comforting, homemade meal. Her youngest daughter Stephanie recalls coming home from school to find people in the kitchen eating. "Mom did and still does feed people from her heart. She can make a delicious meal with whatever she finds in the fridge."
Amalia's recipes use only the finest, high quality ingredients These premium sauces are made in California's Central Valley, contain no MSG, and are vibrantly flavored with the slow simmered richness of Mexican chilies, fresh garlic, tangy lemons and traditional Mexican spices.


Amalia's Cocina, Inc. was
founded in 2005
by five Mexican American women.