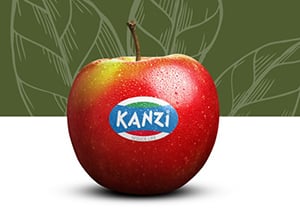 The Story Behind CMI Orchards
October 18, 2016
Harvest Market is proud to connect you to the farmers and the land…especially in produce! CMI Orchards in Washington are a great partner that offer a variety of incredible fruits. It is a wonderful connection between farm and food. You can really taste the difference. Here's the full story directly from CMI Orchards:
"In the heart of the Columbia River Valley in Washington State, CMI grows spectacular apples, pears and cherries. Growing the freshest, highest-quality fruit imaginable comes easy for a company with over 100 years of experience working the land. Formed in 1989 by a group of family-owned orchardists who joined forces to combine marketing efforts and expand operations, CMI benefits from the multi-generational expertise offered by owner orchardists; McDougall and Sons, Columbia Fruit Packers, Double Diamond, and Highland Fruit. Today, CMI has grown to become one of Washington State's largest grower/shippers of premium conventional and organic apples, pears, and cherries.
Over the past 25 years, CMI's domestic and export programs have expanded significantly. CMI now ships the very finest quality fruit across the U.S.A. and to more than 60 countries worldwide. In addition to a full suite of mainline apple and pear varieties, CMI offers exclusive varieties and brands such as Ambrosia™, Kanzi® and KIKU® brand apples. CMI partners with first-class growers in Chile, Argentina and New Zealand to deliver apples, pears and cherries year-round.
Innovative packaging options provide retailers with unique selling tools and solutions. CMI's impressive packaging array includes clamshells, tote bags, pouch bags, and instant displays that ship with fruit and are easy to set up.
For over a decade CMI has been a leader in organic growing, with more acreage being dedicated to organics each year. As consumers become more aware of what they are eating and how they are treating their planet, consumer hunger for premium organic produce is rapidly growing. To meet this growing demand, in 2009 CMI created the Daisy Girl Organics™ brand; a program that is continually expanding to include more varieties. In only 5 years, Daisy Girl Organics™ has grown to be the #1 selling organic apples in the U.S.A.
CMI is constantly striving towards sustainability in all of our growing practices. In 2015, CMI's conventional fruit is closer than ever to being grown organically. From planting disease resistant trees that reduce pesticide use, recycling and mulching, investing in new technologies that are more energy-efficient, to conserving resources at every opportunity, CMI growers are stewards of the land are care deeply about preserving the "orchard way of life" for generations to come."
To see more from CMI, visit their website at www.CMIApples.com