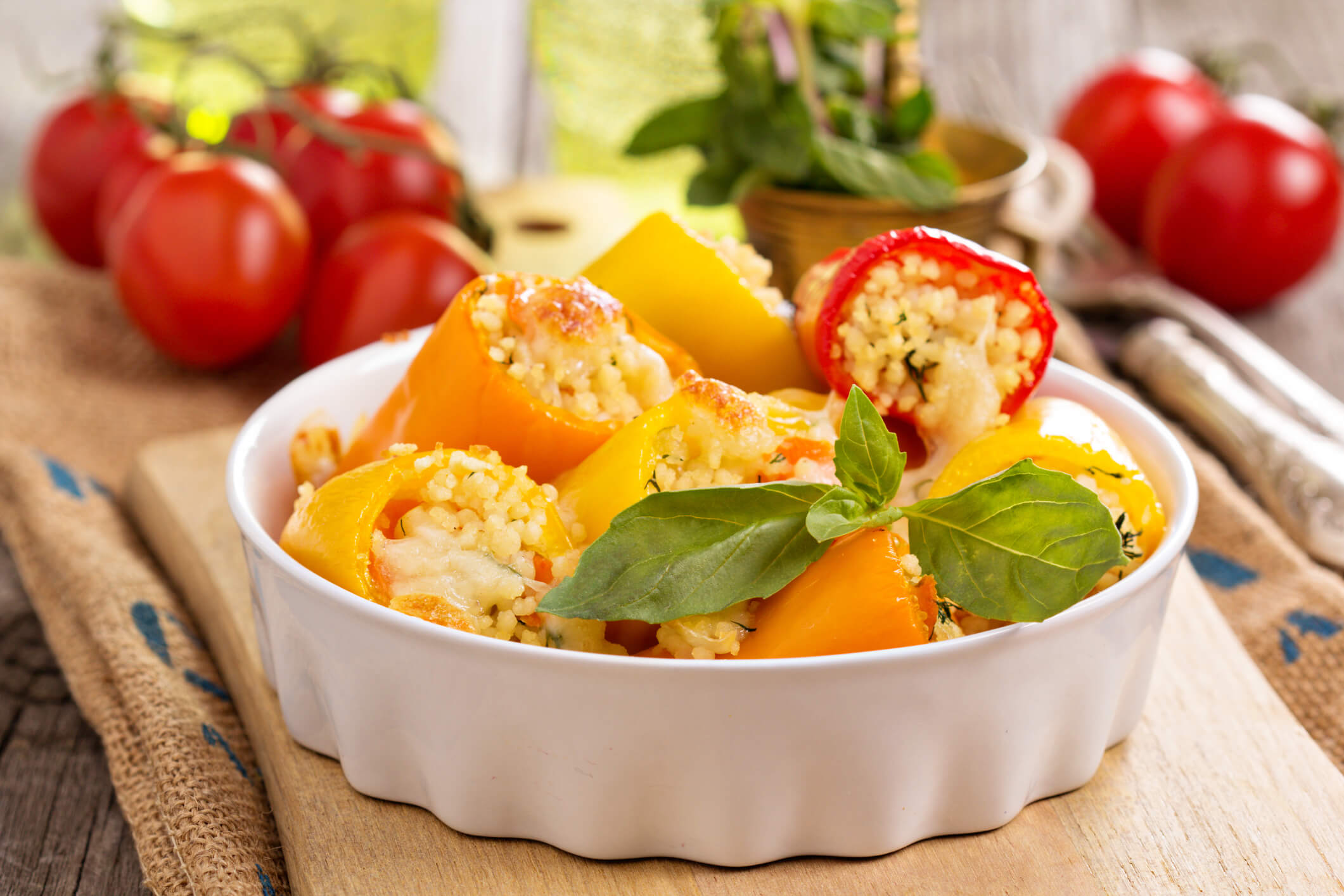 Stuffed Mini Peppers
October 26, 2016
Ingredients
Approx. 24-36 Mini peppers
1 Bunch Chives, chopped
To Taste Salt and pepper
8 oz. Neufchatel cheese, room temp.
1/2 Cup Shredded parmesan cheese
1 T. each Chopped fresh parsley, oregano, rosemary, basil (optional)
2 Cups cooked Shredded chicken
Instructions
Preheat oven to 375 degrees F. Line a baking sheet with aluminum foil and spray with cooking spray.
Prepare the peppers by rinsing. Take each pepper and with a small sharp paring knife, make a single vertical slit from the top of the pepper to the bottom.
Prepare the filling by combining shredded chicken, cream cheese, chives, seasonings, fresh herbs (if using) and parmesan cheese. Mix and stir well to combine.
Using a small spoon, stuff each pepper with the filling and place split side up on the baking sheet.
Bake for 20-25 minutes or until the peppers are slightly browned and the filling is bubbling and heating through.