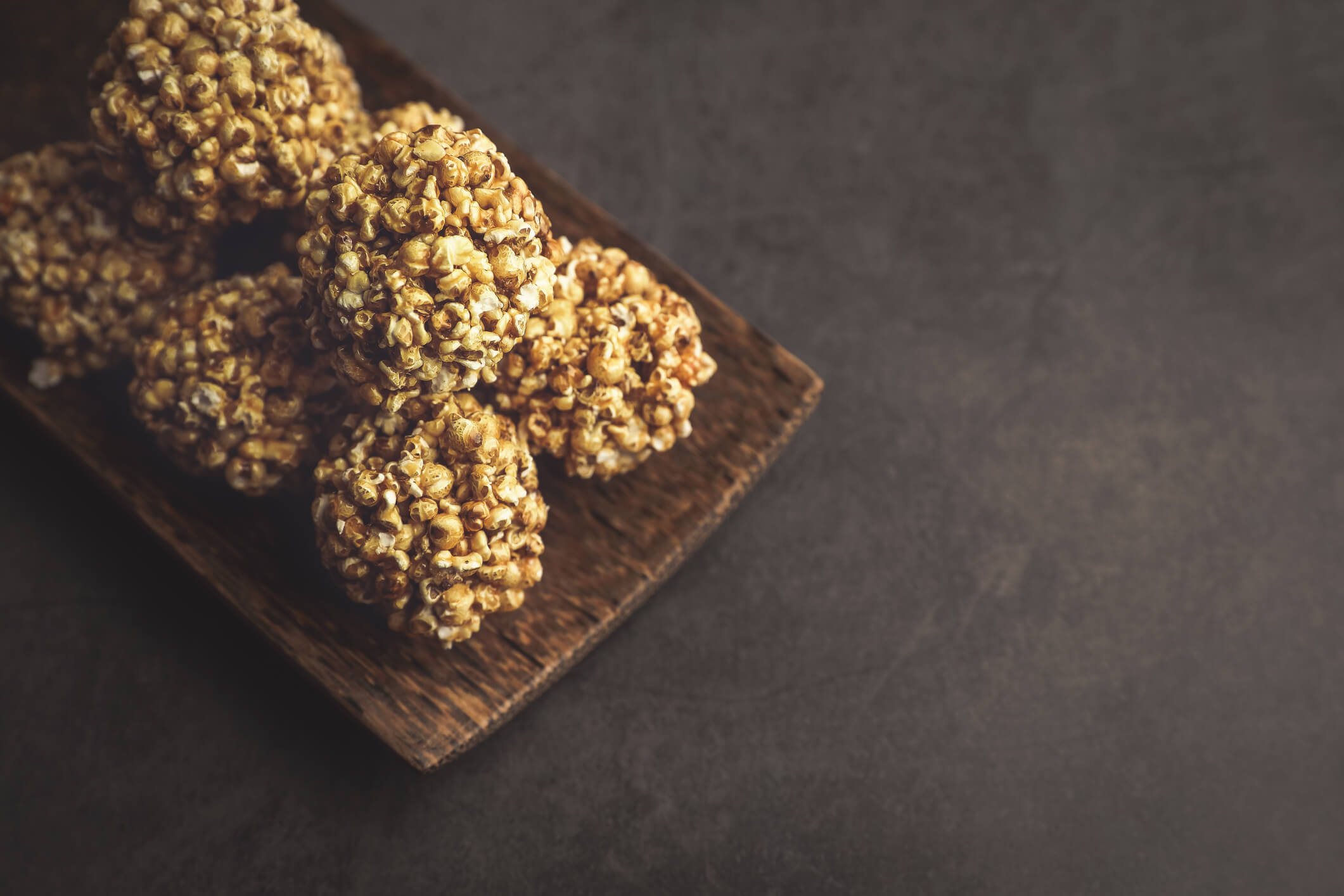 Peanut Popcorn Balls Recipe for Halloween
October 26, 2016
This popcorn balls recipe makes approx. 12 popcorn balls.
Ingredients
6 Cups Air-popped popcorn
1/2 Cups Honey
1/4 Cup Creamy nut butter
2 T. Mini dark chocolate chips
2 T. Finely chopped dried cherry or other fruit
Instructions
Line baking sheet w/ parchment or wax paper. Fill a medium bowl with cold water.
Pop the corn and place in large bowl.
Combine honey and nut butter in a small saucepan. Cook over medium heat, stirring gently and constantly. Bring mixture to slight bubble and stir for 15 seconds. The mixture should be smooth and slightly runny in consistency– if the mixture is too thick, add slightly more honey.
Immediately pour mixture over popcorn; gently mix with wooden spoon or spatula. Let cool for a few minutes beforegently stirring in choc chips and cherries. Let the popcorn mixture cool and rest for about 5 minutes.
Dip both hands in ice water, press small handfuls (1/4 cup heaping) of popcorn mixture into balls. The popcorn mixture may want to fall apart so squeeze firmly to keep them together.
Place the balls on prepared baking sheet. Let cool and harden completely before storing. Individually wrap in plastic. Can be kept for up to 2 days.