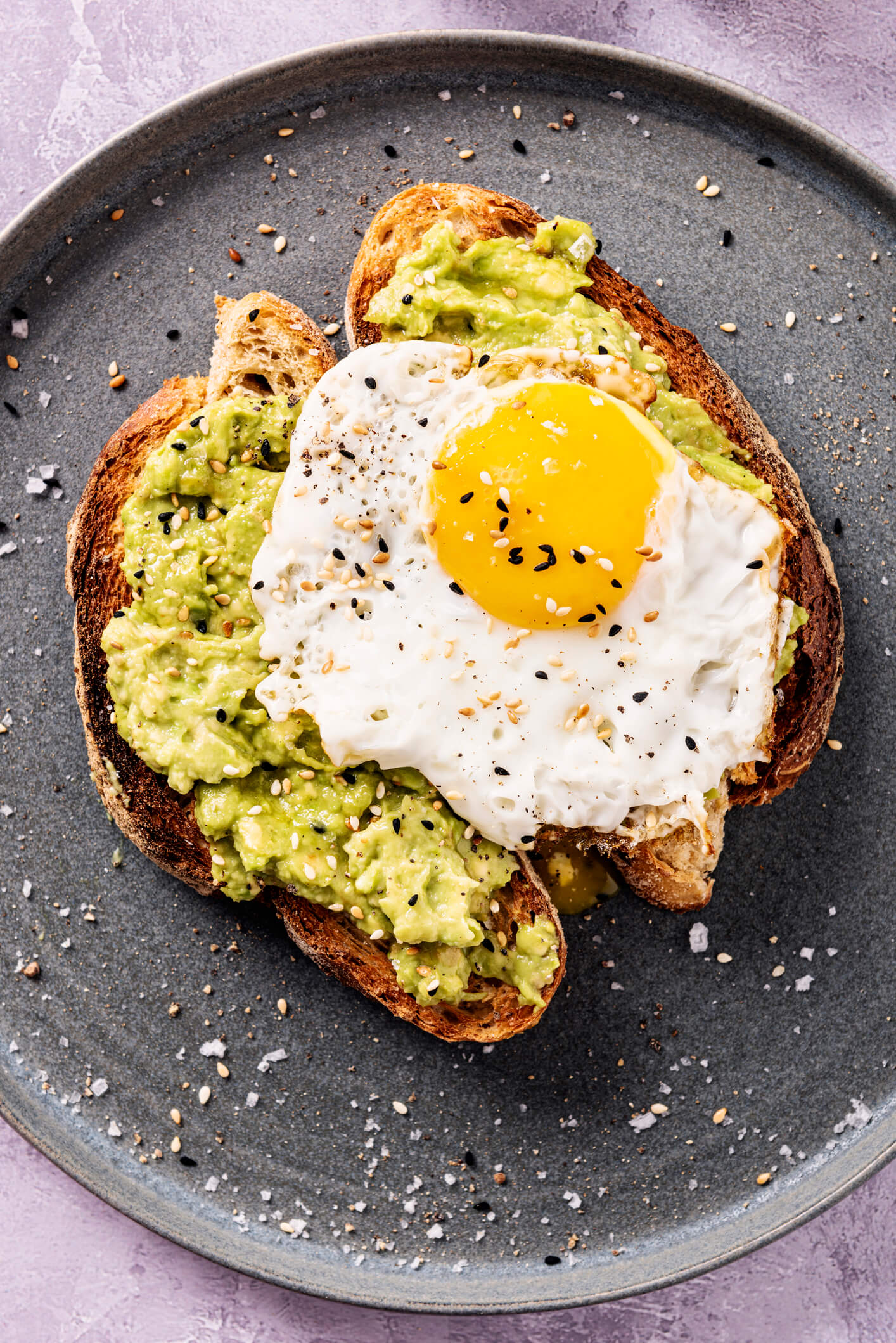 Mediterranean Avocado Toast Recipe
February 25, 2022
Ingredients
1/2 an Avocado
1 slice Sourdough
2 tbsp Crumbled Feta Cheese
1 large Egg
1 fresh Lemon
Instructions
Preheat a small non-stick skillet over medium heat. Spray with cooking spray and add egg, frying to your desired doneness- sprinkle with a pinch of salt and pepper. Cook and set aside when done.
Cooked regular or turkey bacon for topping, if desired
Meanwhile, toast the sourdough bread.
Transfer the avocado to a small dish- I like to squeeze in just a touch of lemon juice before mashing well with a fork. Feel free to add a pinch of salt/pepper if desired.
Spread the avocado on the toasted bread. Top with tomato slices, egg, feta, bacon and parsley (if using).