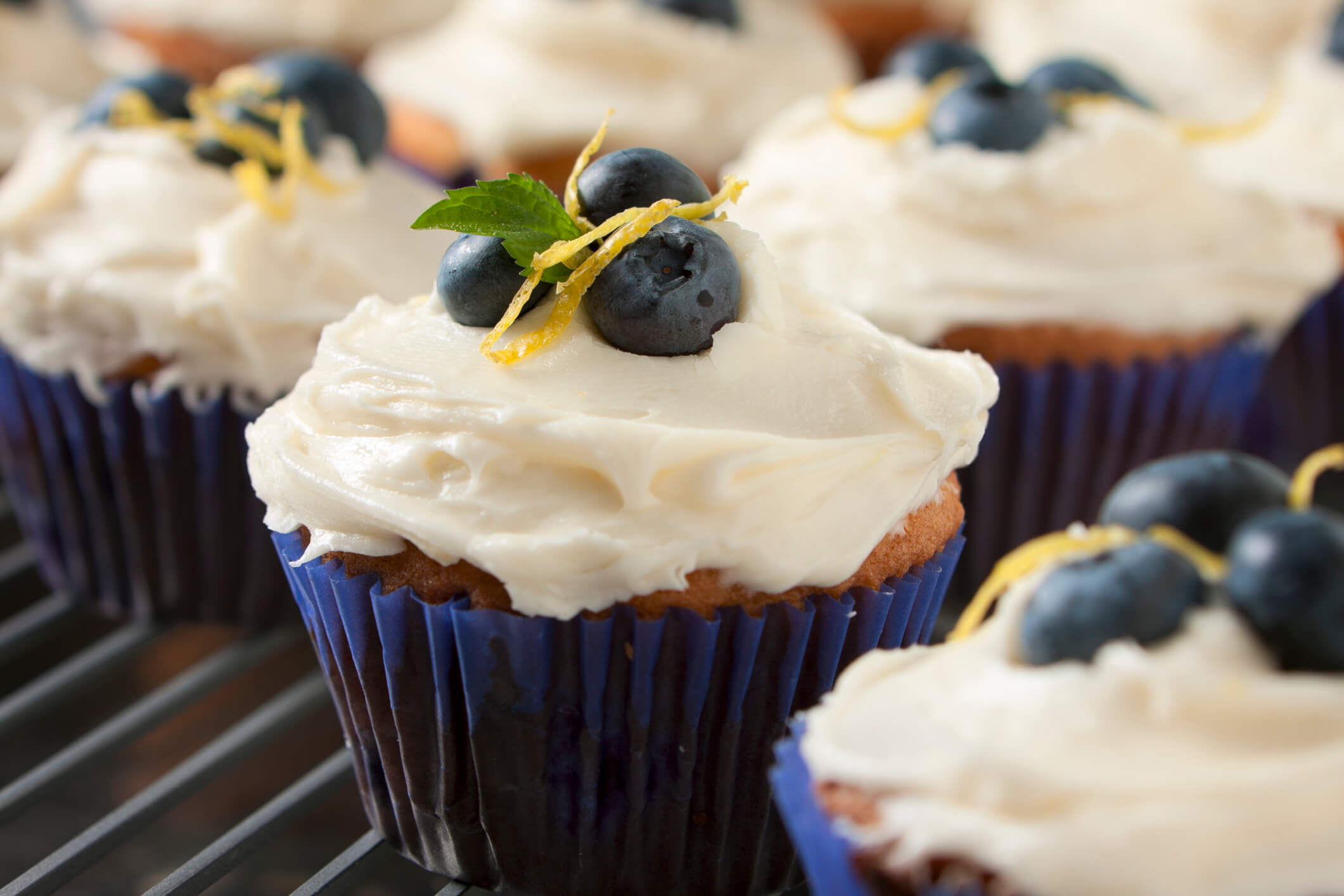 Lemon Cupcakes with Yogurt & Fresh Berries
December 14, 2021
Ingredients
1/2 cup All purpose flour
1/4 cup Whole wheat pastry flour
1 t. Baking powder
1/4 t. Kosher salt
1/2 cup plain greek yogurt
2/3 cup Sugar
2 large Eggs
1 t. grated lemon zest
1/4 t. Vanilla extract
1/4 cup vegetable oil
2 1/2 T. freshly squeezed lemon juice
Instructions
Preheat the oven to 350 degrees F. Line a cupcake pan with liners or spray with cooking spray.
Whisk together the flour, baking powder, and salt into 1 bowl. In another bowl, whisk together the yogurt, 1 cup sugar, the eggs, lemon zest, and vanilla. Slowly whisk the dry ingredients into the wet ingredients. With a rubber spatula, fold the vegetable oil into the batter, making sure it's all incorporated. Scoop the batter into each muffin tin- about ½- ¾ of the way full. This will make 10 ish cupcakes.
Bake in preheated oven for 15-20 min – until slightly browned on top and a toothpick inserted comes out clean. Let cook 5 min in pan- remove and let cool completely on a wire rack or countertop.
Meanwhile, combine topping ingredients in a large bowl and fold together with a spatula. From here, you can simply spread the topping on OR you can use a spatula to spoon the topping into a ziplock bag, cut off a tiny bit of the tip and pipe the topping on! Top each cupcake with a blueberry if desired.
Additional Instructions / Information
Topping
About ½ cup Greek yogurt
About 1-1 ½ cups cool whip
A couple tablespoons lemon curd
Fresh blueberries to top (optional- but delicious!)
This topping is best when you make it taste to your preference!