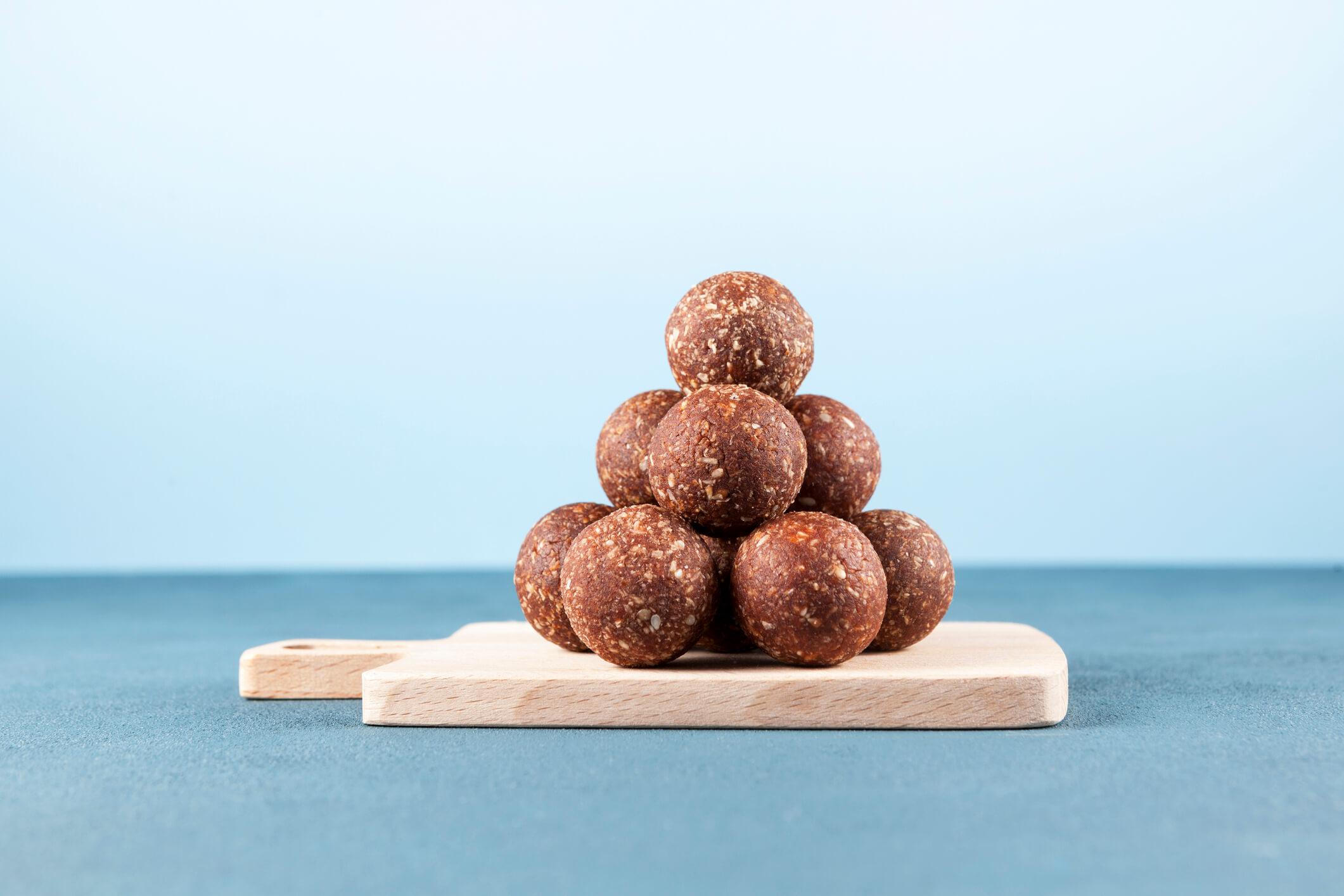 Fig and Ginger Truffles Recipe
December 19, 2016
Ingredients
2 Cups Dried black missions figs, or other dried figs (about 8 oz.)
1/4 Cup Crystallized ginger
1/2 t. Ground cinnamon
1 T. Honey
2.5 Oz. Dark Chocolate
Instructions
Remove the stems from the figs and discard. Put the figs, ginger, cinnamon and honey in a food processor and process for about 45 seconds, until the ingredients are finely chopped and begin to stick together.
Roll the fig mixture with your hands into heaping teaspoon-sized balls and set them on a baking sheet or plate lined with waxed paper.
Place a small bowl over a saucepan, containing barely simmering water, over low heat. Make sure the water is at least 2 inches from the bottom of the bowl. Place half the chocolate in the bowl and stir until it is melted. Remove the saucepan from the heat and add the remaining chocolate. Stir until all the chocolate is melted. Remove the bowl containing the chocolate from the pan.