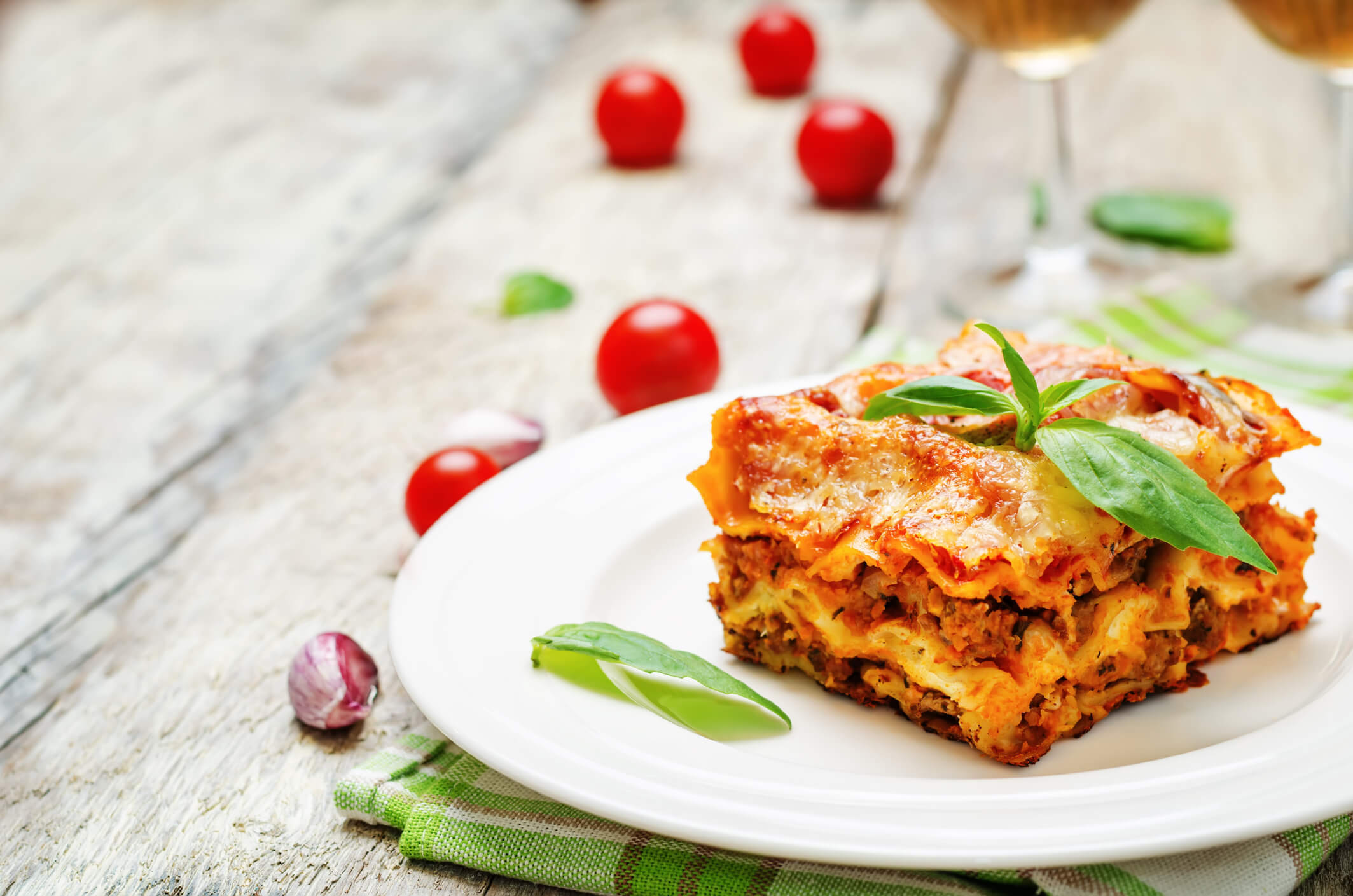 Easy Lasagna Recipe with Ricotta Cheese
December 14, 2021
Ingredients
1 lb. Lasagna noodles
8 oz. Shredded mozzarella cheese
1/2 Cup Shredded or grated parmesan cheese
1 Large Onion
2 Cloves Fresh garlic, minced
1 lb. Ground beef
2 T. Olive oil
3/4 t. Salt
1/2 t. Pepper
1 t. Italian seasoning
1/4 t. Dried red pepper flakes
1 T. Red wine vinegar
1 jar Pasta sauce
1 T. minced Fresh parsley
8 oz. Ricotta cheese
1 Juiced Lemon
Instructions
Bring a large pot of water to boil, adding a big pinch of salt. Drop in the lasagna noodles and cook according to package directions, being careful to not overcook. Drain and set aside.
While the noodles cook (or you can pre-make the sauce), preheat a large skillet over medium. Add the ground beef. Let brown on one side before flipping, 3-4 minutes. Flip over and break up into pieces. Let cook, breaking into small pieces with a wooden spoon or spatula, until mostly no pink shows. While meat cooks, mince the garlic and onion. Add to the pan, when meat is mostly cooked, along with the olive oil, salt, pepper and Italian seasonings (and red pepper flakes if using). Cook 5-6 minutes, until the onion is nice and soft. Add the red wine vinegar and cook down for 1 minute. Add the pasta sauce and bring to a gentle simmer (with lid if it splatters). Let simmer for 5 minutes or so. Taste and adjust seasonings per preference. Take off the heat and let cool for a couple minutes.
In a bowl, combine the ricotta, minced parsley, parmesan and lemon juice (add ½ of the juice and then add more if you think it needs it!) give a sprinkle of pepper, if desired.
Preheat oven to 375 degrees.
In a 13x9 baking dish, lay down enough noodles to fit the bottom. Place 1/3 of the meat sauce, 1/3 of the ricotta mixture and 1/3 of the mozz cheese. Repeat with remaining ingredients in the same order, ending with mozz on the top.
Spray the top with cooking spray and cover with foil (this allows the cheese not to stick to the foil). Bake in preheated oven, covered, for 30 minutes. Remove foil and cook another 25-30 minutes until the top is bubbly and browned. Let cool for 20-30 minutes before serving.
*feel free to add mushrooms and or eggplant to this dish! About 8 oz total, add in when you add the onions and garlic.