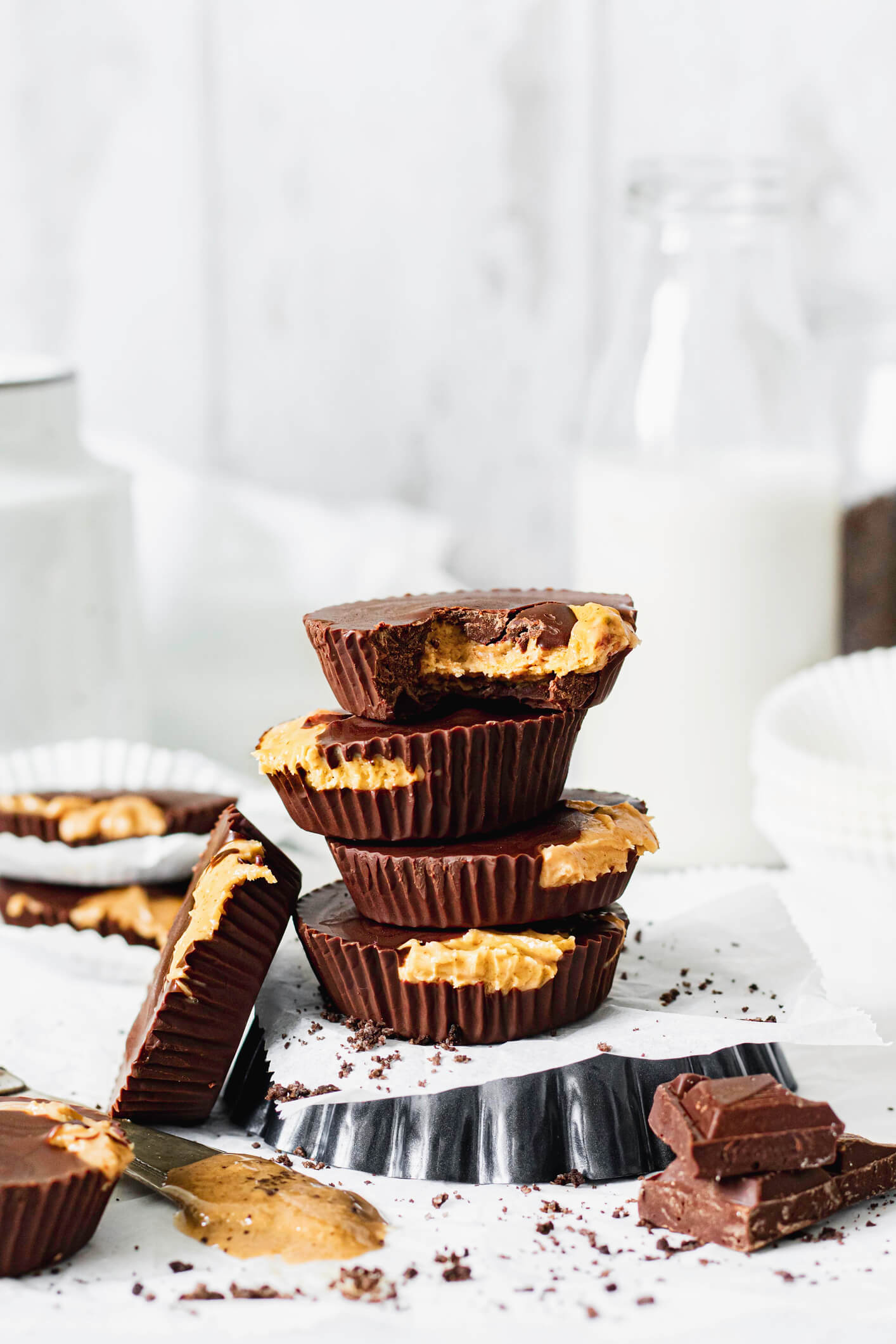 Dark Chocolate Peanut Butter Cups Recipe
December 19, 2016
Ingredients
1.5 Lbs Dark chocolate, coarsely chopped
1.5 Cups Creamy peanut butter
2 Cups Sifted Powdered sugar
3 T. Unsalted butter, room temp.
Instructions
Line 36 mini muffin cups with mini paper liners. In a double boiler, melt the chocolate until completely smooth.
Add a small amount of chocolate to the bottom of each mini muffin cup, and using a small spoon or paintbrush, spread the chocolate around the paper liner.
Place the mini muffin trays in the freezer for ten minutes so that the chocolate sets.
In a small bowl, combine the peanut butter, powdered sugar, and butter with a hand-held mixer until smooth. The mixture should become paste-like in consistency.
Once the chocolate cups have set, pinch off about a tablespoon of the peanut butter mixture, roll it into a ball, and place it inside a chocolate cup. Repeat for all the chocolate cups.
With slightly damp fingers, press down slightly on each peanut butter ball to flatten it. Fill each chocolate cup with more melted chocolate, filling to the top.
Firmly rap each muffin tray to smooth out the tops of the chocolate cups. Place the trays back in the freezer until the chocolate has set completely, about 20 minutes. When serving, remove cups from freezer for about 10 minutes so they are not fully frozen.