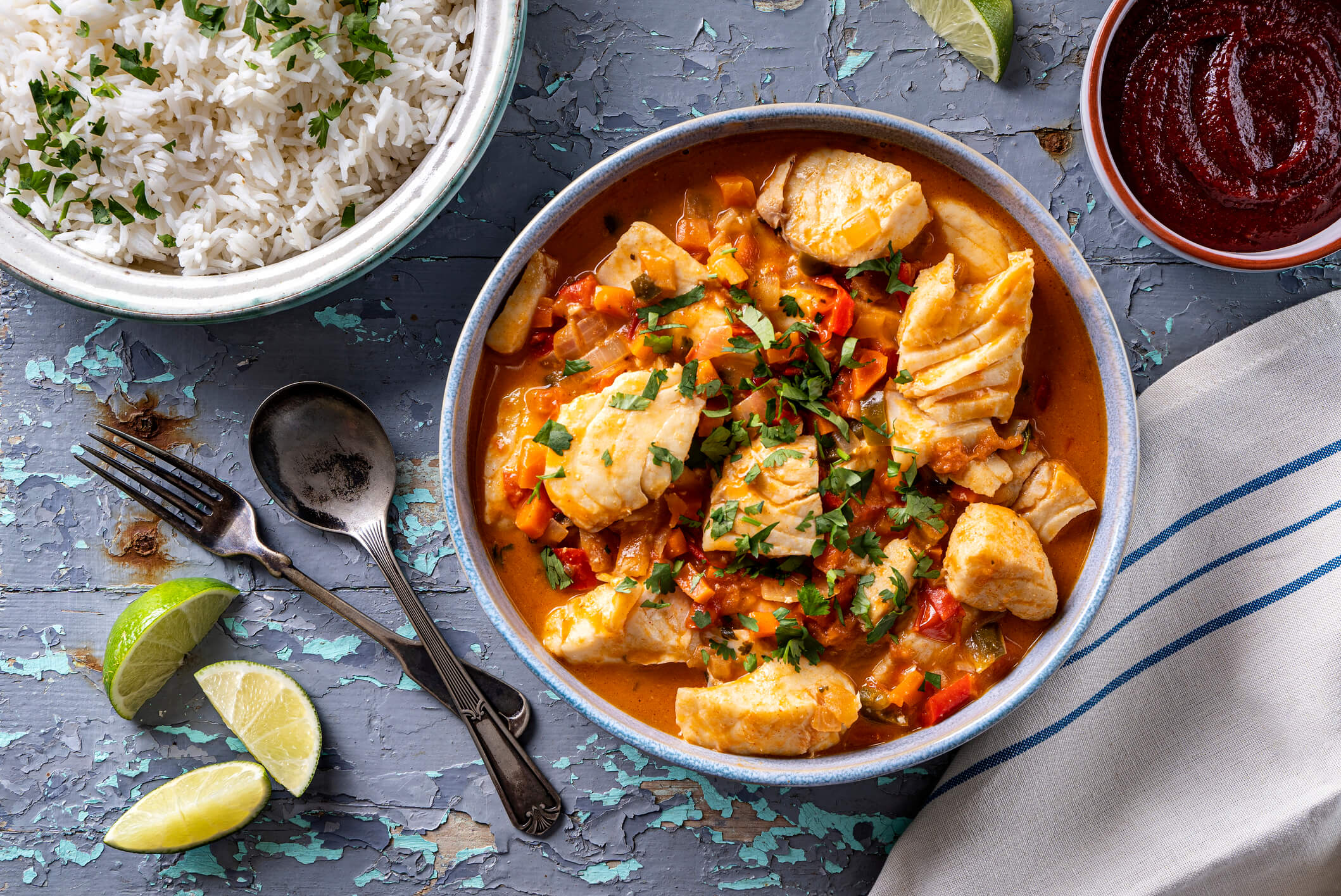 Cioppino Recipe (Italian Seafood Stew)
February 25, 2022
Ingredients
4-6 cloves Garlic, finely minced
1 fresh or dried Bay Leaf
2 chopped Celery Ribs
1 thinly sliced Fennel Bulb
1 medium Onion, diced
1 cup Dry White Wine
2 cups Chicken Stock
1 28 oz can diced tomatoes
4 sprigs Fresh Thyme, leaves removed
1 handful chopped flat-leaf parsley
1 1/2 lbs 2-inch chunks Cod or Other Firm Whitefish
8 large Shrimp
16-20 whole Mussels
1 lb Haddock, cut into chunks
1 tbsp Red wine vinegar
Instructions
In a large pot over moderate heat combine oil, celery and onion and a pinch each of salt and pepper.
Saute vegetables for a few minutes to begin then add the garlic and bay leaf.
Cook until slightly browned then add the wine to the pot.
Reduce wine a minute, then add chicken stock, tomatoes, thyme, and parsley.
Bring sauce to a bubble and reduce heat to medium low.
Season fish chunks with salt and pepper. Add fish and simmer 5 minutes, giving the pot a shake now and then. Do not stir your soup with a spoon after the addition of fish or it will break into pieces!
Add shrimp and mussels and cover pot. Cook 10 minutes, giving the pot a good shake now and again, to move things around a bit.
Remove the lid and discard any mussels that do not open.
Taste the broth and add seasonings/lemon juice to taste. Serve with parmesan cheese and enjoy!