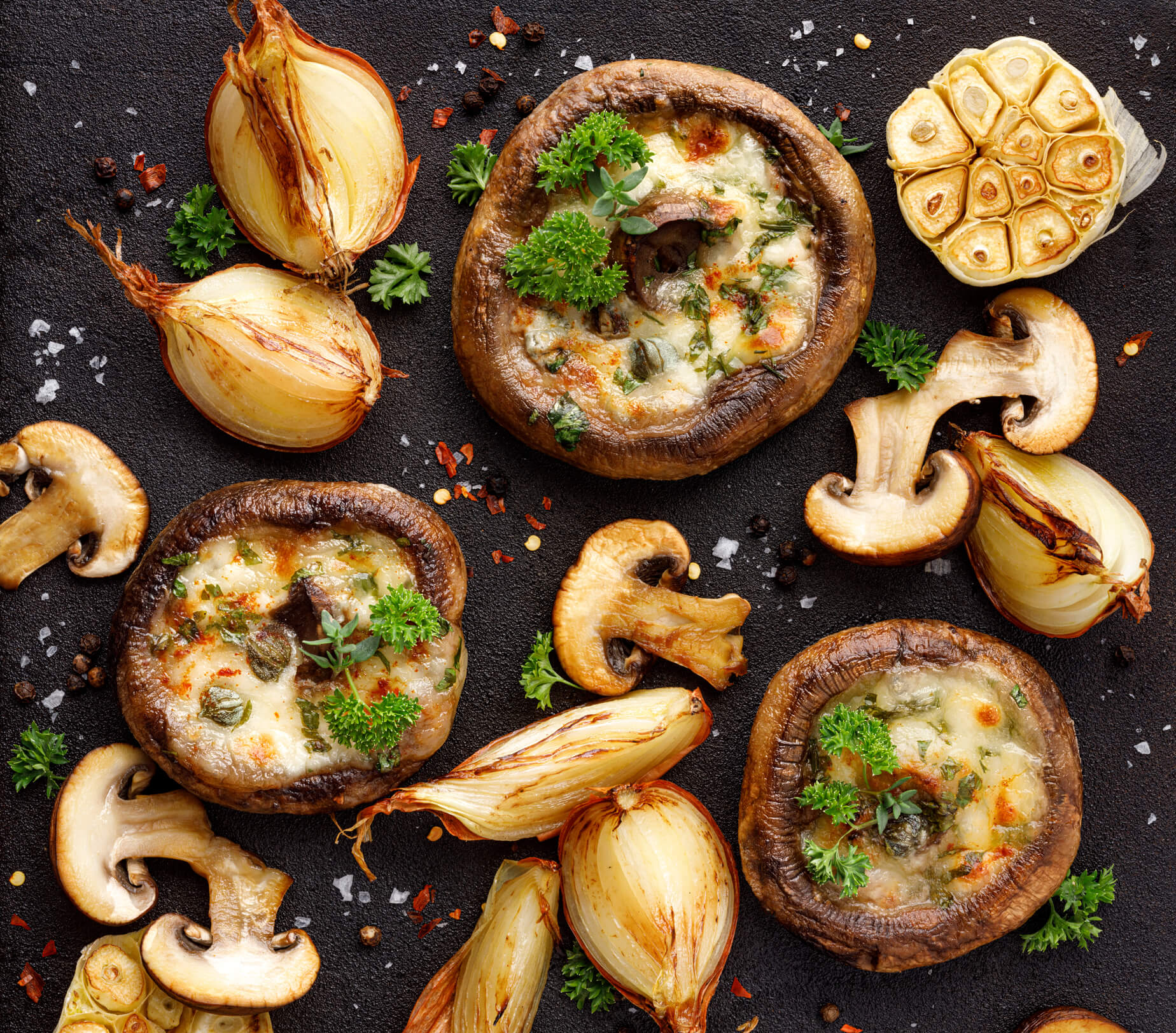 Artichoke Stuffed Mushrooms Recipe
December 7, 2016
Ingredients
16 oz. Whole mushrooms
1 Small Shallot or onion, minced
4 t. Olive oil
2 Cloves Garlic, finely minced
14 oz. Can Artichoke hearts, roughly chopped
3 T. Whole wheat bread crumbs or panko
2 T. Parmesan cheese
To Taste Salt and pepper
1 Pinch Dried thyme
Zest and juice 1 Lemon
Instructions
Preheat oven to 475 degrees F. Line a baking sheet with aluminum foil or spray with non-stock spray.
Wash the mushrooms and pluck off the stems. In a bowl, toss the mushrooms with 1-2 teaspoons olive oil and a pinch of salt/pepper.
In a separate bowl, add the shallot (or onion), garlic, artichoke hearts, breadcrumbs/panko, parmesan cheese, salt and pepper, thyme, zest and juice of lemon and 2 teaspoons olive oil. Mix together well.
With a small spoon, carefully fill each mushroom cap with the stuffing (don't push too hard- the mushroom will break!) and place on prepared baking tray.
Top each mushroom with an extra sprinkle of panko/breadcrumb and parmesan cheese for a crispier topping! (optional)
Bake in the oven until the mushrooms are tender and the topping is browned, about 20-25 minutes. Let cool slightly before serving.