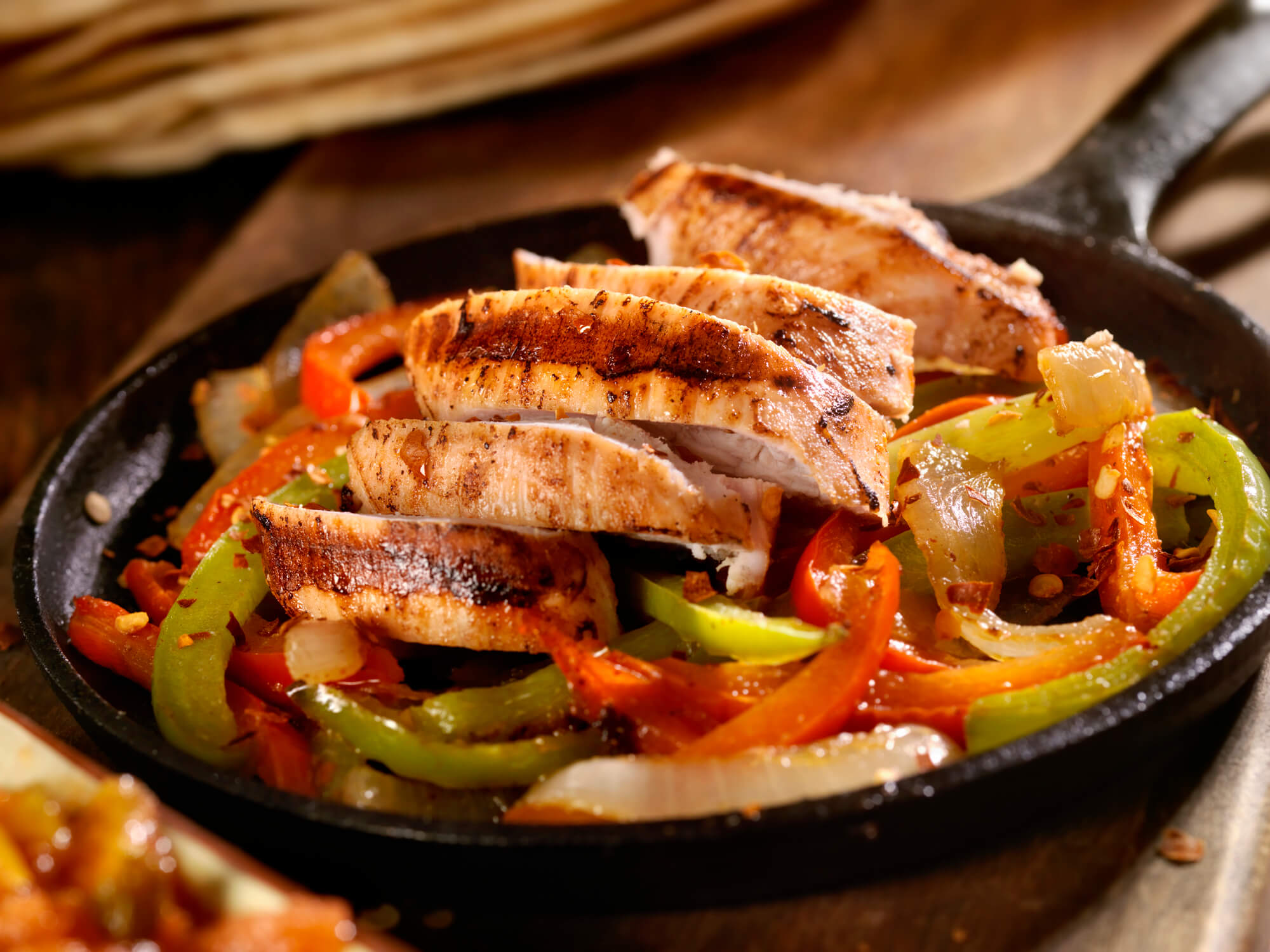 Quick Mexican Chicken Skillet Recipe
September 22, 2017
Ingredients
1 small yellow onion, thinly sliced
2 cloves Garlic
1 small Red Bell Peppers
1 can yellow sweet corn
1/2 medium zucchini or yellow squash
1 can black beans/ pinto beans
1 can / jar your favorite red enchilada sauce
1 cup shredded mozzarella or Mexican cheese blend
1 bunch fresh cilantro (can leave out if you're not a fan!)
1 bunch fresh green onions/scallions
1 whole rotisserie chicken OR about 2 cups of cooked chicken
Instructions
Heat a large skillet over medium heat. Add a small drizzle of oil to the pan, or use cooking spray.
Add diced onion with a pinch of salt and pepper to the pan and cook until slightly browned and fragrant, about 3-5 minutes.
Add diced peppers and zucchini/squash along with the minced garlic to the pan, stirring and adding a touch more oil/cooking spray if pan seems dry. Add another small pinch of salt, pepper as well as garlic powder and onion powder- stir and let veggies sauté until slightly softened, another 5-7 minutes.
Add the beans, corn and chicken to the pan along with cumin, coriander – stirring well to mix. (and ½ to 1 teaspoon of smoked paprika or cayenne if you like a little smokey heat!)
Add enchilada sauce to pan, enough to cover and coat all the veggies and chicken.
Turn down the heat and add cheese, cilantro and green onion. Taste here to adjust seasonings to your preference!
Additional Instructions / Information
You will also need:
Cooking spray
Olive/canola/avocado/sunflower oil
Seasonings: cumin, coriander, salt, pepper
Optional sides to serve: tortillas, tortilla chips, brown rice, quinoa, side salad, zucchini noodles or cooked spaghetti squash!
*This recipe is very versatile- feel free to add any veggies you like (mushrooms, red onion, green pepper, jalapenos….)
Easily make this dish vegetarian by omitting the chicken and adding another can of beans such as kidney beans, black beans- whatever you like!