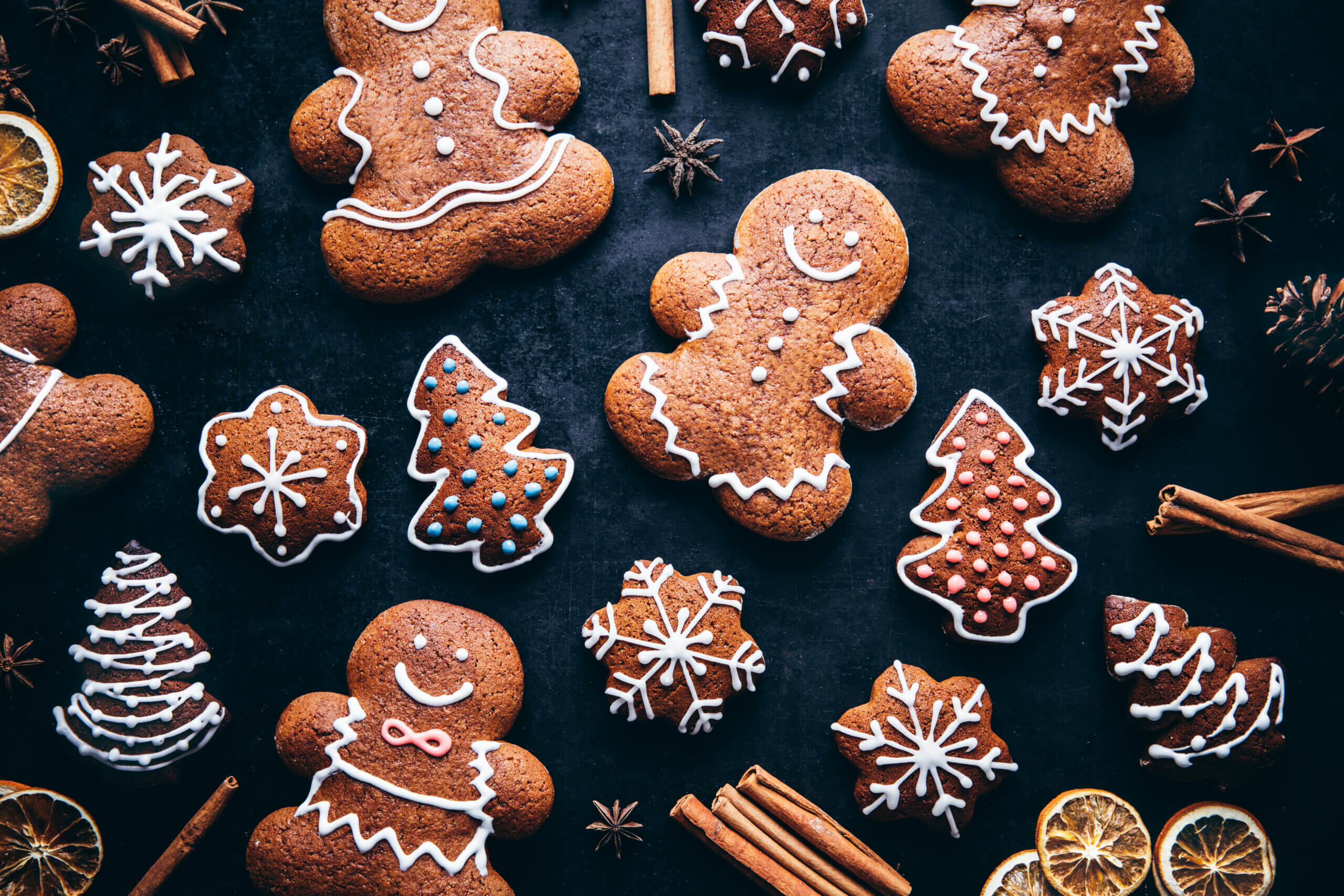 Gingerbread Cutout Cookie Recipe
December 19, 2016
This gingerbread cutout cookie recipe is adapted from EatingWell.
Ingredients
3 Cups Whole wheat pastry flour
2 Cups All purpose flour
1 1/2 t. Baking soda
1 t. Ground cinnamon
1 t. Ground ginger
1 t. Ground cloves
1/2 t. Kosher salt
1/2 Cup Unsalted butter, softened
1/4 Cup Canola oil
1 Cup Sugar
1 Large Egg
1 Cup Molasses
2 T. White vinegar
Instructions
Whisk whole-wheat flour, all-purpose flour, baking soda, cinnamon, ginger, cloves, and salt in a large bowl. Beat butter, oil, and sugar in another large bowl with an electric mixer until creamy.
Add egg, molasses, and vinegar; beat until combined. Add the dry ingredients and stir to combine. The dough will be very soft. Divide the dough into 4 equal portions, wrap in plastic wrap and refrigerate until chilled, at least 2 hours or overnight.
Preheat oven to 350F. Coat several baking sheets with cooking spray or line with parchment paper.
Working with one portion of dough at a time, on a floured surface, roll the dough 1/4 inch thick. Cut cookies using cookie cutters. Gather scraps and reroll. Using a spatula, place the cookies 1/2 inch apart on the prepared baking sheets. Repeat with the remaining dough.
Bake the cookies, one batch at a time, until puffed but still soft, 10 to 12 minutes. Transfer to a wire rack to cool.