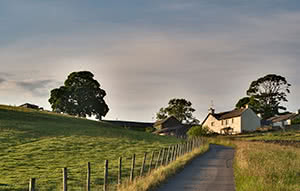 We Don't Have a Print Ad. This is Why.
September 20, 2016
A grocery store without a weekly printed ad. Seems odd, right? Well, we know the world is changing. And we want to communicate with our customers in the way they want, when they want. So we've designed a customer focused initiative in our marketing to "move with the times."
That's why Harvest Market won't be publishing a weekly printed ad but will instead post it online and on our Facebook page. With declining newspaper subscriptions and the still rising cost to print and ship, it makes more sense for us to deliver the savings to you in a different, more efficient way…ONLINE.
You can access our "Weekly Specials" page anytime, anywhere. Discover what's on sale, what's new, what's coming soon, meal ideas, stories of where your food comes from and the people who harvest or make it, upcoming events in The Nook and a lot more. We'll post new specials every Wednesday…and you don't have to search through a newspaper or any unwanted junk mail to find our deals! We'll also have special buys on seasonal products or just great buys from our producer and maker partners you can take advantage of.
Our website is mobile friendly, so everything about our store is literally at your fingertips. Stay connected with us on social media as well, because our Facebook and Instagram pages could feature "FLASH" sales for a limited time only!
We hope you'll enjoy the ease of access. And, please, give us your honest feedback!