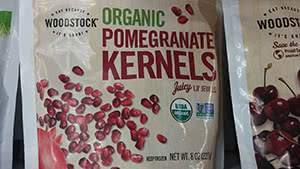 Emily's Top 7 Healthy Frozen Foods
September 28, 2016
The better part of my days are spent walking the aisles of Harvest Market and becoming very familiar with all of our fabulous products- and boy, do we have some amazing foods! I wanted to provide you with a tiny sneak peak of our frozen section and some products I'm excited to try. I have to say, it was difficult to narrow down my choices, but here are the 7 frozen foods I chose based on my own interest, their uniqueness as well as their overall nutritional profiles.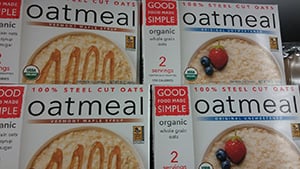 100% Steel cut frozen oats– "frozen oatmeal?!" was my first thought when I saw these organic whole grain oats sitting quietly in the freezer. The oats have water already added to them so you simply pop in the microwave, heat and enjoy! The oats come in plain and Vermont maple syrup.
Pupusas- After having my first pupusa about a year ago, I have been on the hunt for these tasty little Salvadorian stuffed corn tortillas. These pupusas are vegetarian, gluten free and come in amazing flavors such as green chile and cheese, black bean and sweet corn, spinach and cheese, as well as kale and pinto bean. Add some roasted veggies on the side, a dollop of plain greek yogurt and sliced avocado on top, and you've got yourself a quick meal in no time!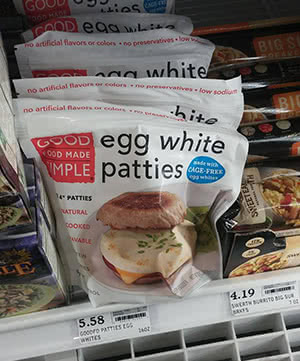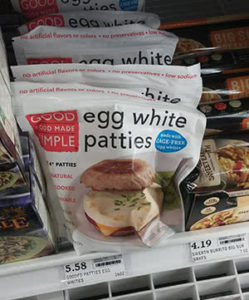 Egg white patties- no excuses for skipping breakfast with these egg white patties! The perfect size for placing on a whole grain English muffin, bagel or slice of toast, these patties are quick to heat and versatile. My perfect egg patty would be on a toasted whole grain English muffin spread with avocado, topped with tomato slices, goat cheese and a sprinkle of cracked pepper. So many possibilities!
Pomegranate kernels- this may be my new favorite thing. I LOVE pomegranate but sometimes the thought of tediously pulling out all the kernels turns me away from choosing pomegranate as a snack- especially when I'm on the go. The lovely red gems are a good source of fiber, Vitamin K, C and copper and are tasty on their own, mixed in with a quinoa salad or even added to a holiday beverage for a delicious garnish! How would you use these?
Steel cut meals- wait a second. Steal cut oats in a frozen dinner? You heard me right. You will rethink everything you thought you knew about frozen meals after seeing these guys. These "steel cut meals" incorporate nutrient-packed whole grain oats into savory dishes such as porcini mushroom chicken, Tuscan bean and kale and vegetarian chili. The meals are low sodium, whole grain and provide gluten free and vegetarian options
Dark chocolate dipped banana bites- we all need a sweet treat every once and a while! Fruit is naturally sweet, making it a delicious and healthier dessert choice. These perfectly portioned sweet bites are a good source of fiber, calcium and Vitamin C and are lower in sugar than many other frozen desserts you'll find (7g for 4 slices).V
VEGGIES! So I cheated a little on this one- and for good reason. Our entire frozen veggie section is, in a word- amazing. While it may come as no surprise that I would endorse the veggies, you won't blame me when you see what we have- beets, colored sliced carrots, kale, butternut squash, TONS of edamame, shitake mushrooms and so much more. Frozen veggies are SO easy to prepare which makes getting your recommended daily amount of vegetables in a snap.
Disclaimer:
Emily Dupuis is a Registered Dietitian Nutritionist, Licensed in the State of Illinois and has a Master's degree in Nutrition & Dietetics. She is a member of the Academy of Nutrition and Dietetics, the world's largest association for nutrition professionals and adheres to their Code of Ethics.Emily does NOT receive or accept any money from food vendors, brands, or brokers to promote their products. Any reviews or mentions of products in the Daily Plow or Facebook accounts associated with Emily and Harvest Market are based on personal taste preferences, professional judgement, and assessment of nutritional breakdown and content.